Feeling inspired to learn how to social dance? Looking for a comfortable private lesson setting to ease the fears and intimidation of learning in a large group class setting? The Dance Loft offers a variety of private dance lessons that teach you the basic steps, fundamentals, tips, tricks and much more!
Book lessons with us below!
Name a dance and we can teach you! Give us a song to work with & we can match the dance for you!
Argentine Tango. Bachata. Bolero. ChaCha. Foxtrot. Hustle. Lindy hop. Mambo. Merengue. New Style Hustle. Nightclub Two Step. Quickstep. Rumba. Salsa. Samba. Swing (East Coast & West Coast). Tango. Viennese Waltz. Waltz
Solo Flow is our signature program designed to give you confidence by enhancing the awareness of your body, teaching you rhythm and musicality, and providing you a safe environment to learn how to move and dance.
A simple yet structured system to help anyone without a dance background feel more capable and comfortable on the dance floor.
If you are looking for other solo movement options, please see the programs listed below.
AEROBICS
Zumba and Fusion Core Rhythms let's workout! Become fit, flexible and firm. Learn all the steps of Latin dancing - salsa, cha cha, samba and merengue as well as hip-hop, jazz, funk and house. Mix that with Val's high energy and you've got yourself the best workout in town!
MODEL MOVEMENT COACHING
In this 10 week course, learn runway techniques including poses, turns and choreography, while becoming more flexible, fit and firm. Have greater body awareness, body language and facial expression. Own "The 5 P's" - posture, poise, presence, preparation, and presentation. Learn the 5 Dance Rhythms, the 5 Dance Techniques and the 5 Centers of a great performer on your path to becoming a talented and versatile model.
SOLO MOVEMENT
Are going to a wedding this year and you really don't know how to dance? Are you dating someone who loves to dance but being on the dance floor makes you nervous? Have you just moved to the city (or have become recently single) and you want to check out the clubs- but you don't want to make a fool of yourself on the dance floor? This package is perfect for you! With over 25 years of experience dancing at clubs and special events, Val loves sharing her knowledge and will help you hear the rhythm, break down the movement and teach you how to be more comfortable and have fun on the dance floor!
LADIES LET YOUR HAIR DOWN
So you know the steps and even the patterns, but you would like to take your partnering skills to the next level to impress your man? Learn sizzling body styling and important dance technique to create fluid and graceful movement. Add body waves, shoulder rolls, body isolations and beautiful turns to your dance repertoire. Enhance your confidence, style and presentation with this unique program. Get ready to be transformed!
DANCE CONDITIONING
This course is designed for all levels of dancers who want to improve strength, flexibility, endurance, posture and coordination. The key function of this course is finding your connection to the floor, your center and moving from these places. The concepts used in this class are taken from ballet, modern, jazz, partner, pilates and yoga. Using these diverse art forms we will initiate movement and create a story using our bodies.
CIRCLE-ATION
Circle-ation leads to health and fitness through developing core strength and flexible power and revitalizes bones, joints, and skeletal health. It connects the body, mind, emotions and spirit. Combining sensual and exotic dance movement, stretching and light yoga, these lessons enhance and nurture the feminine goddess within you. Learn to experience and express your own sexy and sensual side in a supportive, safe and fun environment. You will feel comfortable and at ease in exploring how to unleash your groovy goddess
Team Flow
A revolutionary training for software or business teams wanting to accelerate their collaborative process and increase their creative potential.
Team flow is designed to bring creative power to the corporate world by using the modalities of singing and dance to teach both verbal & non-verbal communication skills in a way that has never been done before.
These workshops can be adjusted to fit within a 10 minute break between meetings or can serve as a standalone class upwards of several hours. Val and Amber offer a host of interactive exercises chalk full of witty tips, fun activities & useful tools they have acquired through 40 years of combined experience teaching dance & music. The end result will leave your team better able to engage with your clients and each other thanks to their newly enhanced verbal and non-verbal communication skills.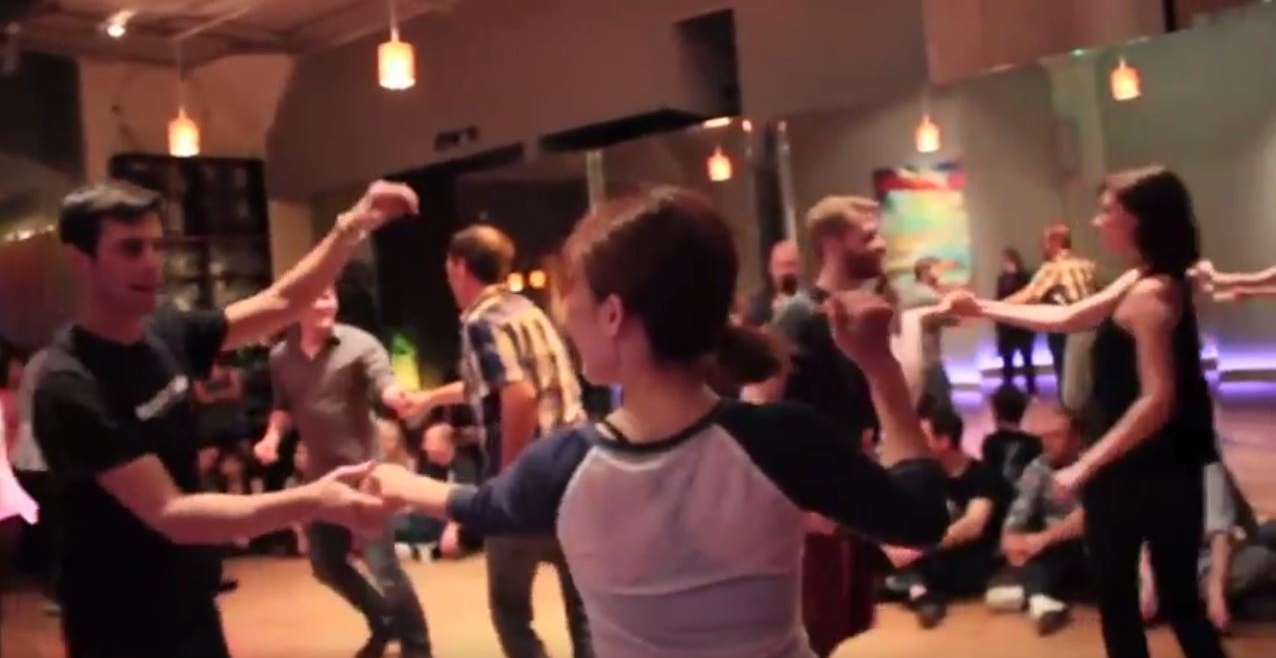 "Just Knock" -West Coast Swing
with Grand National Swing Champion Melissa Rutz
Pop-up Classes:
www.facebook.com/groups/thedanceloft
7-7:45pm : Beginning WCS Lesson
7:45-8:30pm : Intermediate WCS Lesson
8:30-11:30pm : Dance Party with DJ Rutz!
2 Classes + Dance Party: ..... $20
1 Class + Dance Party: ..... $16
Dance Party Only: ..... $12
All-Stars get in free! Plenty of street parking. Light snacks provided